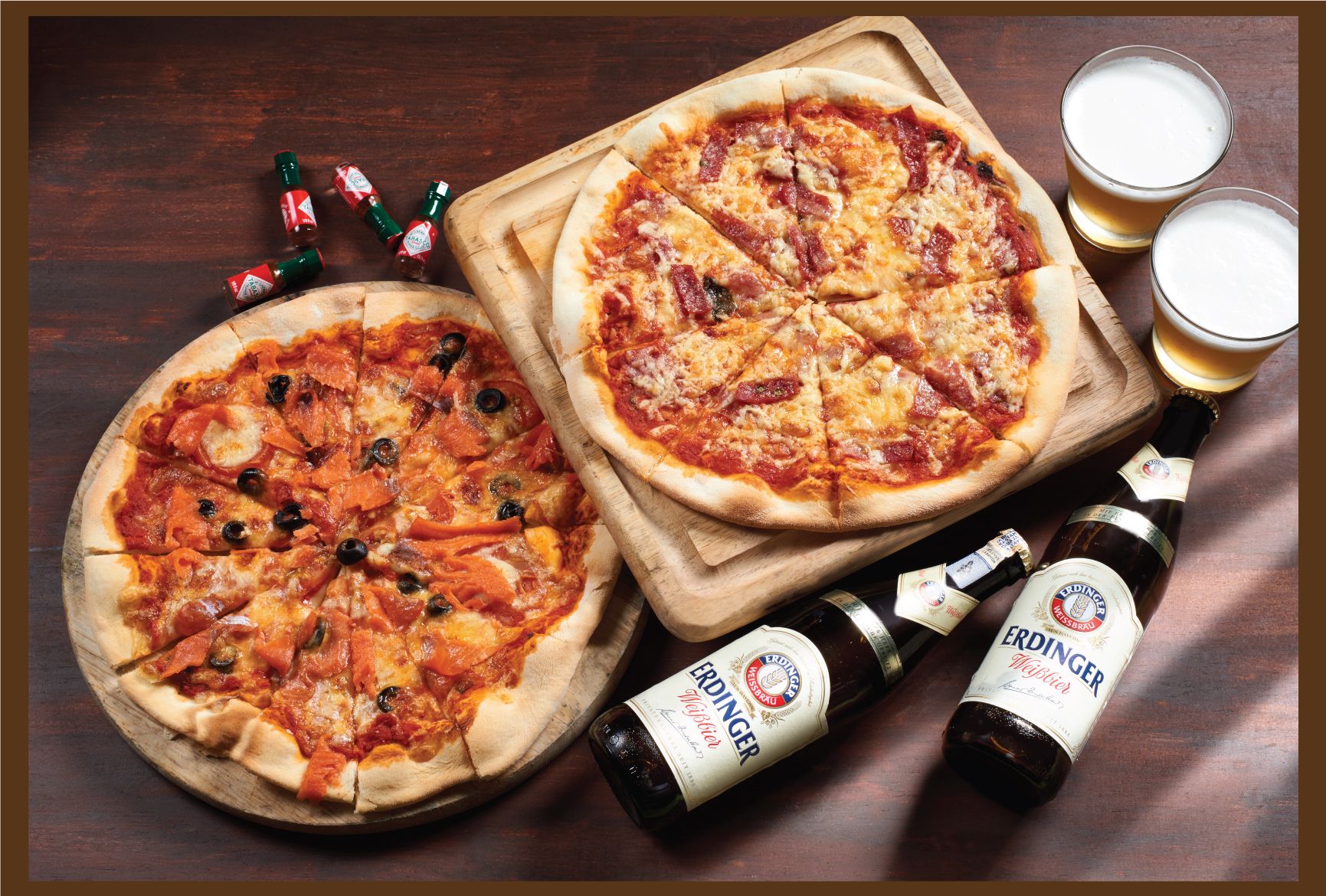 Beer is the greatest invention because it is pizza's best friend!
Head on over to W xyz bar to get your pizza + beer cravings fixed this beer fest! Choose from Salmon Supreme, Veggie, Chicken or Beef Salami and pair it together with Erdinger beer.
Erdinger Beer : RM40nett
Pizza : RM30nett

Pizza + Beer Combo
1 Erdinger beer + Pizza RM60nett
2 Erdinger beer + Piza RM100nett

Click HERE to make reservation
Raise your mugs to the month celebrating beer with MaiBar's Sausage Feast.


It's always better to have some beers accompanied with snacks!
A Sausage Feast
Small Platter - RM35nett
Big Platter - RM48nett


Click HERE to make reservation